TASMANIAN SPORTS CARNIVALS
128 YEARS OF ATHLETICS, CYCLING &
WOOD-CHOPPING
~
AN AUSTRALIAN SPORTING ICON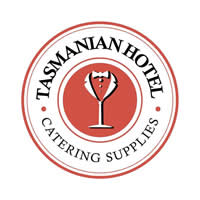 Ride the Men's Criteriums
at the
TASMANIAN CHRISTMAS SPORTS CARNIVALS
December 26 - January 2





CRITERIUM CUP
$20,000
PRIZEMONEY
FOUR RACES AT SPECTACULAR VENUES
(Closed-circuit street races)
WESTBURY:

TRELOAR TRANSPORT

-

FRIDAY, DECEMBER 26: 6 P.M.

ULVERSTONE:

GOODSTONE GROUP

-

MONDAY, DECEMBER 29 : 12 Noon

BURNIE:

RACT

-

WEDNESDAY, DECEMBER 31: 6 P.M.

SHEFFIELD:

BASSLINK

-

FRIDAY, JANUARY 2: 12.30 P.M.
ENTER NOW
Entries taken with:tas.org.au
The Tassie Christmas Carnivals, featuring cycling, athletics and wood-chopping, are an Australian sports institution, founded 128 years ago.
~
The North-West of Tasmania is a great place to train and prepare for the Australian Road Championships.
~
Caribou Publications & Events, Australia's most experienced cycling events organiser, is the promoter of the 2014-15 Tasmanian Christmas sports Carnivals.
For more information, contact
John Craven at Caribou:
0408-558469
FAX: (03) 5243 3338