Murray River @ Euston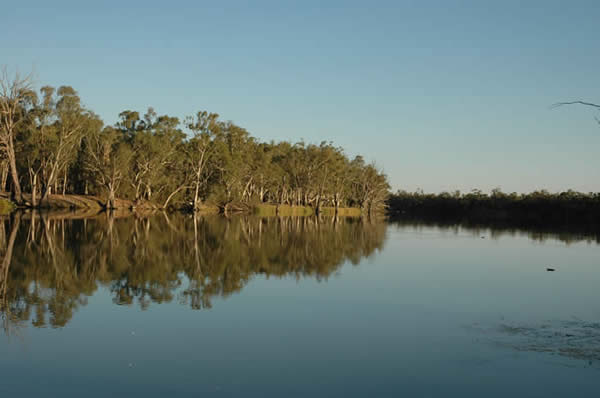 EUSTON HALF MARATHON CARNIVAL
Australia's newest and brightest distance running carnival will be staged in the tiny New South Wales hamlet of Euston later this year.
The 4-event carnival will be backed by the magnificent Euston Club Resort, which is nestled idyllically alongside the mighty Murray River, about 85km east of Mildura and 130km west of Swan Hill.
The feature event on the program will be a 21.1km half-marathon which will give participants the opportunity to clock personal best times on the fast, flat course through the surrounding grape-growing district.
Support events will be over 10km, 4km, and a 1.5km kids' dash which will raise funds for local community projects.
The four events will be open to runners and walkers of all abilities.
The running/walking carnival will be held on the weekend of November 23 and 24.
•
All running/walking events will be raced on the morning of November 24. It will be preceded on the Saturday evening by a fun-filled and informative sports function featuring, among others, 4-time Olympian and Australian marathon great Steve Moneghetti, who will be the Euston half marathon carnival's ambassador.
The carnival will be organised and promoted by Caribou Publications and Events, organisers of the Great Ocean Road International Marathon festival.
Caribou's managing director John Craven said the Euston half marathon carnival offered runners and walkers a unique sporting and recreational experience.
"The Euston Club is one of Australia's best kept secrets," Craven said.
"Runners and walkers are continually seeking out events with a difference and this one is certainly different. It has all the hallmarks of being a wonderful weekend for families."
The courses are ready-made for fast times, but they also have an air of peacefulness and tranquillity about them. Cut-off times will be fair and reasonable, and easily achievable.
"Euston could be classed as a remote New South Wales, Murray River-border township, but it has easy road access to substantial cities and locations like Mildura, Swan Hill, Balranald and Ouyen, where there is plenty of accommodation."
Full details of the Euston half marathon are posted on this exciting new site :
www.eustonhalfmarathoncarnival.com.au
Details of the COURSES ARE FULLY POSTED ON EUSTON PAGE HERE (see calendar right)
Managing director John Craven says Caribou Publications will this year be reminiscent of its founding year of 1980, as it will return to more media-based services and consultancy.
Caribou Publications is in discussions with Cycling Victoria regarding a long-term commitment to the Victorian Open Road Championships, which were held in mid-January and incorporated into the inaugural Bendigo Grand Prix. The road title races in particular were a hit, with riders full of praise for the tough Spring Gully circuit.
Caribou is also fielding proposals from several organisations to promote events, with announcements to be made in the near future.
Details of Caribou's current events can be accessed here via the calendar.